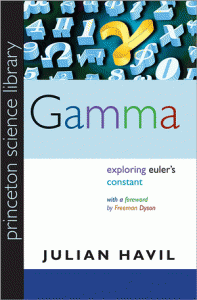 The September Book of the Month adds to the collection of books on particular "numbers" from last month:
Gamma: Exploring Euler's constant by Julian Havil, published in 2003 by Princeton Science Library
and
Brief History of Infinity: The quest to think the unthinkable by Brian Clegg, published in 2003 by Constable and Robinson.
If readers of this blog know of other titles that would fit in this list of "Books about Numbers" please email b.barton@auckland.ac.nz. Please note that the Book of the Month is only used for books that have been in print for at least ten years.
This post is also available in: Arabic