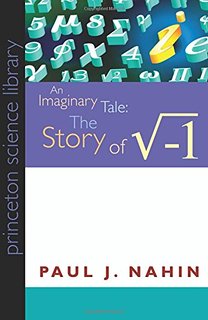 The August book of the month is actually a group of books, all "The Story of Phi" particular numbers. These books include a social history as well as the mathematical history.
e: The story of a number by Eli Maor, first published in 1993 and republished in 1998 by Princeton University Press.
An Imaginary Tale: The story of √-1 by Paul Nahin, first published in 1998 and republished in 2007 by Princeton University Press.
A History of π by Petr Beckmann, first published in 1970, republished in 1976 by St Martin's Griffin.
Zero: The biography of a dangerous idea by Charles Seife, published in paperback in 2000 by Penguin.
The Golden Ratio: The story of phi, the world's most astonishing number by Mario Livio, first published in 2002, in paperback in 2003 by Random House.
This post is also available in: Arabic